NEWS
[12.6-9] Laser Night – Special guest Killusion
Killusion, a laser performer who has become a hot topic on social networking sites, will appear on stage at THEATER 010!
Over 1.23 million followers on SNS!
Killusion, a Vietnamese performer with an innovative fusion of laser light show and dance, will perform in Fukuoka, Japan for the first time!
Experience the much talked about special laser show at THEER 010!
Laser Night – Special guest Killusion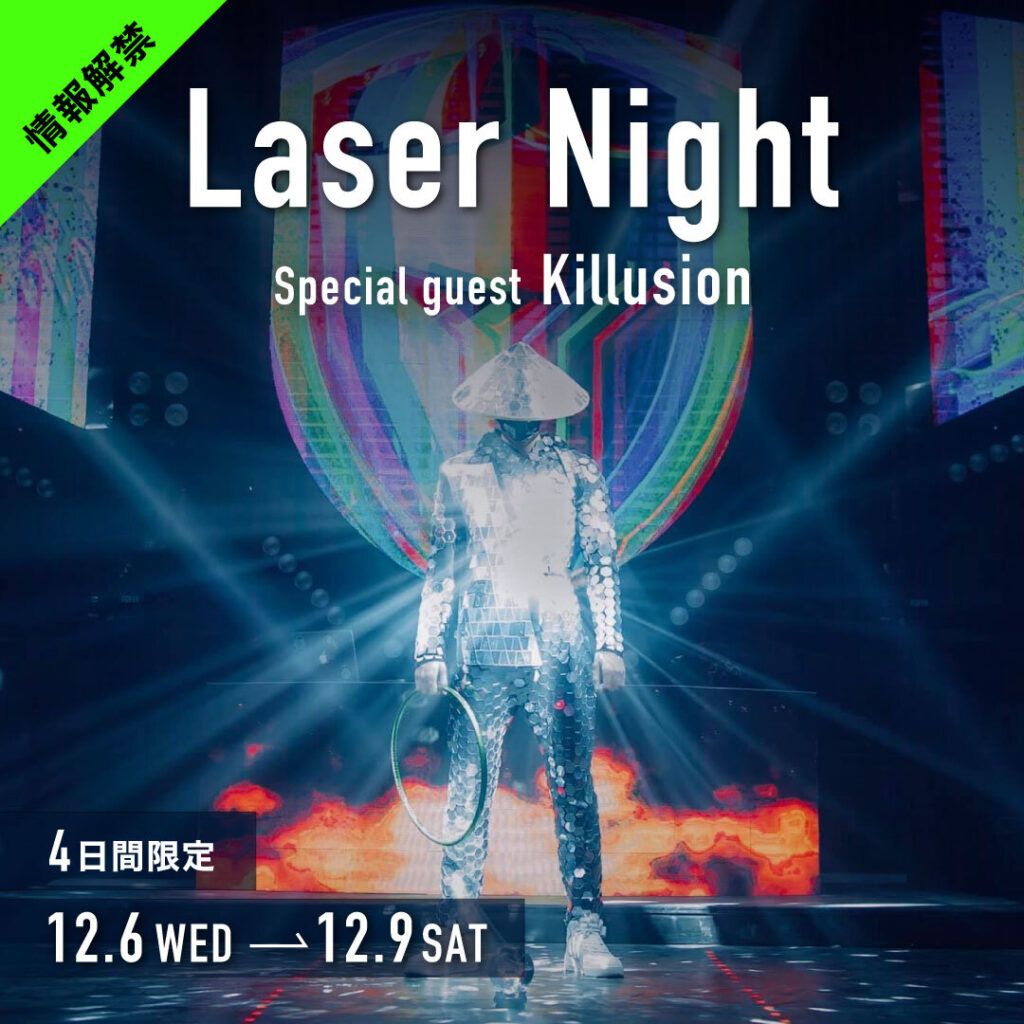 Special Guest Performer
Killusion @killusion.vn
Date
12/6(Wed)-12/9(Sat) 4 days only
Time
KILLUSION will appear at one of the following times on each date!
12/6(wed) 19:30〜21:30
12/7(thu) 19:30〜21:30
12/8(fri) 21:30〜24:00★
12/9(sat) 21:30〜24:00★
Only 21:30~24:00 on 12/8(Fri.) and 12/9(Sat.)
★Special Show Charge (All seats +1,100Yen from regular price)
★Special Show Charge
S seats: 6600 yen / 1 person
A seats: 3300 yen / 1 person
B seats: 2200 yen / 1 person
⚠️ may be very busy on the day of the event.
⚠️Please make your reservations early at.
⚠️We do not accept reservations for seat B. Please come directly on the day.
Killusion
Killusion is a much talked about performer who captivates the viewer with his elaborate laser performance and entertainment skills.
He has performed at Rooviet Concept, Red Bull 2019, Sony 2019, and many other famous events, and his unique style has become a hot topic on social media. Don't miss the world's hottest first performance in Japan!
Killusion @killusion.vn